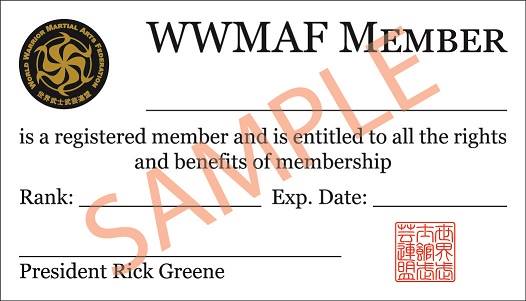 Mission Statements:
Our mission is to promote and demonstrate the value of martial arts, regardless of system or style.

To provide a platform that fosters the spirit of integrity, fellowship and peace.

To provide an environment where all martial artists feel welcome to train share, and educate member affiliates in their chosen system.
To encourage the sanctity of humbleness while forging a warrior's mind.
To remember and to pay respect to those that came before us.
Instructors with schools membership is free.
Annual Membership for Black Belts and under $35.00.
Rank certificates for member Black Belts $100.00 per rank.
Rank certificates for member students $40.00.